When you've written 50 emails, one per fortnight,
there may be nothing more to be said.
There again…
The Relationship between Humans and the Creative Mystery. 
In this TED talk there's mention of a poet running from the field to the house to get a pencil and paper to capture a poem that has just come to them. That was a 80 years ago when there was less of a focus on the "me" creating. Lately I've referred to this a few times and how it lightens self-focus.
Elizabeth Gilbert presents this fascinating topic of creativity with elegantly combined examples and threads. It may be worth your time:
Rural and Regional Call Centres. Bring it ON!
I called Apple support recently and was delighted by the calm, empathetic, curious, culturally-relevant interaction. Turned out I was chatting to someone in North West Tassie. The same happened with Aussie Broadband (based in Morwell).
Great to hear of more regional and rural call centres starting up in Australia. Sounds like it's great for everyone involved!
When VR motivates.
In his "To Sell is Human" book, Dan Pink mentioned academic research where participants wore Virtual Reality glasses to see/feel images of themselves in the future and proved that these experiences had participants more likely to take action on creating longer term wealth.
We never know how new tech will help.
Great book btw. Quick and insightful for everyone – since we're all in sales these days!
Great reads / listens
The Science of Resilience by BBC Radio 4 -includes succinct and fascinating insights to the latest thinking on resilience. This could save you reading many books on the topic (or inspire you to read more!).[Thanks Lyn.] 
Read. Learn. Fast. Sorry, what?
I tried out the Blinkist app recently. WOW! Imagine reading the 8 books on your bedside table within 2 hours. 4 within an hour. I experienced shock. True!
Blinkist is a summary audio and eBook service and it's by subscription (I have a feeling it was under ten dollars a month).
It feels good to have skimmed 8 or so books that I'd been meaning to get to though the surprise is: I'm slightly disappointed. There were a couple of books I didn't realise I was looking forward to – in essence saving up to read. Now I'm not inspired to. It's a surprising & unexpected reaction.
Have you tried it? It may be for you. Here's the free 24 hour trial link. [Thanks to Leah for the tip.]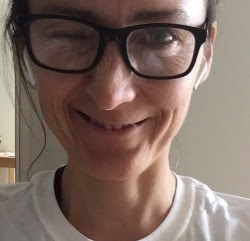 Have an awesome week. Cheering you on from Melbourne,
~ Sam