Audacious

 

Leadership
Amongst current organisational terminology of lean, agile and service or human centred design, there's a missing piece: audacious leadership.
That is, believing in and having conviction on a seemingly impossible idea, knowing that the context around the idea may change in time towards the idea being possible, trusting your gut instinct that drives you, and having the courage to take inspired action.
I've often seen the result of these activities: surprise, delight, shock and awe that something that seemed impossible was… indeed… possible.
Elon Musk attracts many world-wide fans. So many of his plans seem audacious.
What's your audacious idea?
Get in touch if you want help planning how to make it a reality. It'd be great to see you fly.
You can do it! Go Left.
What's happening online?
We've a new "free resources" page. First version. More to come.
Tips for being open-minded.
As always, the Australia Instagram has me chuckling:
Amazing photo – fascinating too!
Keeping it real ~
Sophia might start sweating?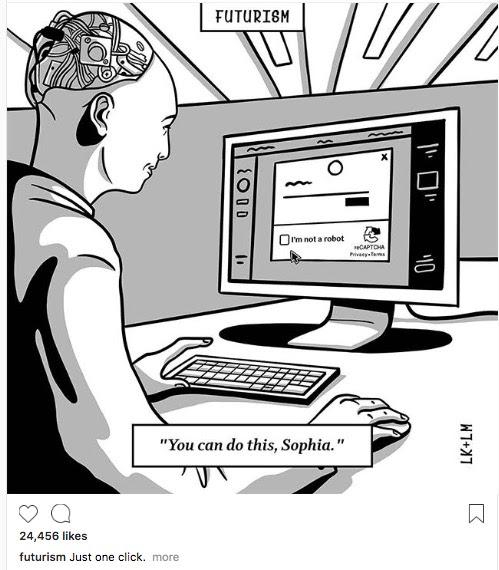 Have fun,
Sam
SamanthaBell.com.au
RunwayDigital.com