Happy 2018!
Have a marvellous year.
What do you have planned?
Happy

 Touring.
The images above are of a sweeeet little Pizzeria in Lorne – 2 hours drive from Melbourne.
As the year starts, perhaps you'll be out and about in Melbourne or Victoria or planning a trip here?
I've created two lists of places that impress newcomers (and me):
Stylist, blogger, cook, local and all-round beauty Michelle Crawford has created this one for south of Hobart too.
Bruny Island and the Huon Valley are soooo good!
2017 in the Rearview Mirror.
Professionals I admire regularly do a 'year in review' process.
I enjoyed reading this "Putting the Year in the Rear View Mirror" from Fred Wilson on his planned process and his colleague's 2017 post.
Thankyou

.
It's my second January of writing this newsletter – may you have gained a lot.
Thanks for the appreciative replies and the interesting links, suggestions, and more. They inspired me to reply to the writers of newsletters I received… Great #rippleEffects!
Special mention goes to Pete Spence who enthusiastically replied to every email. Hi Pete!
Last year I didn't blog or tweet as much and focused on writing these emails each fortnight and keeping this tips page up to date with links to great podcasts, favourite audiobooks (from over 4 days of listening through 2017 – thanks Audible), motivation and encouragement as well as easy ways to see previous emails like this one.
This year YouTube playlists that I've embedded in webpages, google doc's and Maps lists (like those mentioned above) that I've messaged or emailed to people made things easy to improve and quickly update. I often think through where my core data should start/reside for quick use by me and others and these experiments worked.
I've a few minor tweaks in mind to this system. Other than that, its working well so I'll keep it all flowing in 2018 and let you know the new ideas that work.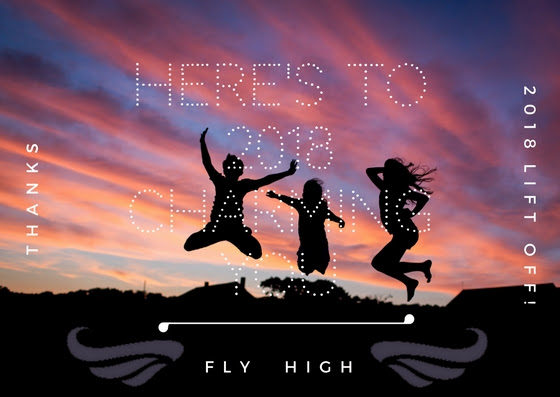 Coaching Awesome.
The professionals we worked with this year wished to reach a wider audience with their work and to upgrade the way they communicate what they do, their style and their vision.
We do a first session to map out desires, clarify audiences, style, sites, time available each week, and working out activities to do. Sometimes via shared screens we update website/Twitter/Medium/LinkedIn words or setup a Google document to tweak profiles over time. Sometimes we bring in other experts to progress goals. Often we introduce relevant people via LinkedIn connections.
Then each week I receive an email with:
What was achieved compared to the week's plan
What'll be achieved next week
What they're proud to have achieved
The structure of these emails was inspired by how high performers keep themselves accountable quickly and with low effort. Our clients are self-starters – go-getters who make things happen fast – so this type of easy self-reflection and management works. I've found this email a great way to get a sense of what's needed to heighten progress and my quick reply is usually a mix of encouragement and digital direction suggestions. Good for both of us to be in weekly contact.
The next session is a few weeks or months later. This is where we work out the ongoing plan.
If this sounds of interest, reply with any questions or book my next available coaching slot on the 23rd January.
You can also DIY with this online flight training.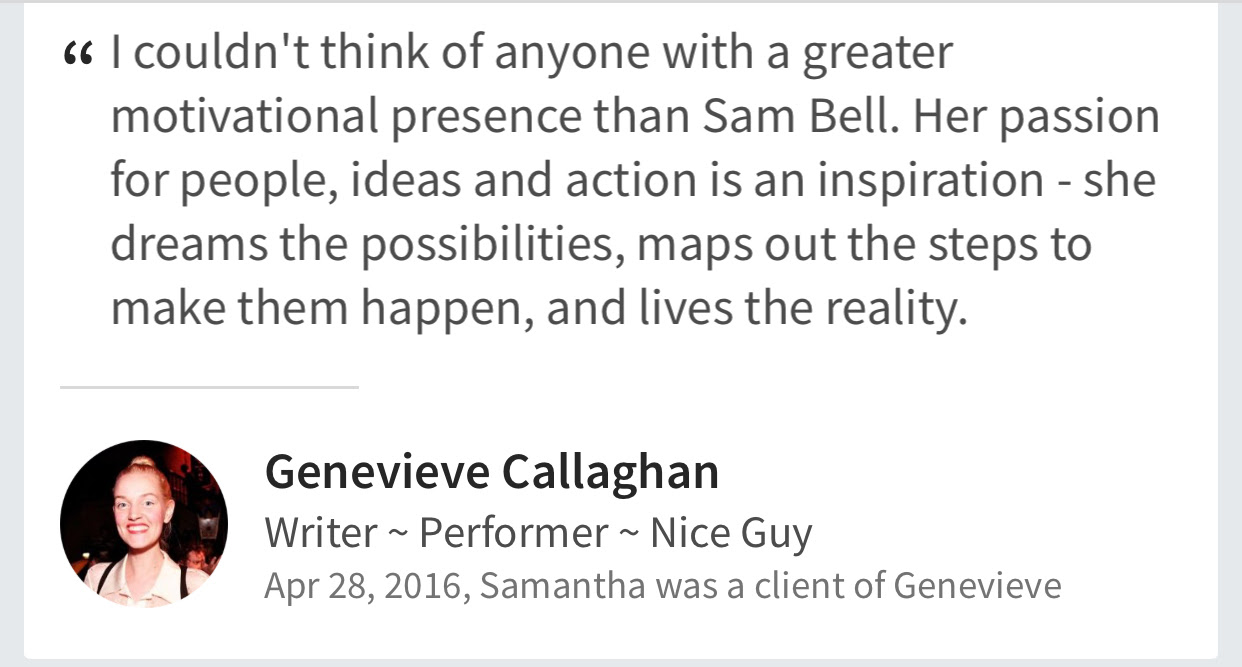 Quotes for your 

2018

.
Enjoy kicking off 2018. Here's to you!
~ Sam